English for Office and Workplace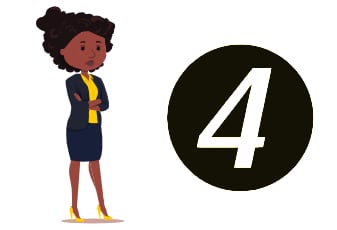 What is SSLC English4Office?
Welcome! Our focus here is global Workplace English as it is spoken and written in international offices worldwide.
Our study program features a wide variety of language learning activities (Reading, Writing, Speaking, Multiple Choice, Spelling, and Listening) using both American English and British English accents. So if you haven't done so before, please give us a try!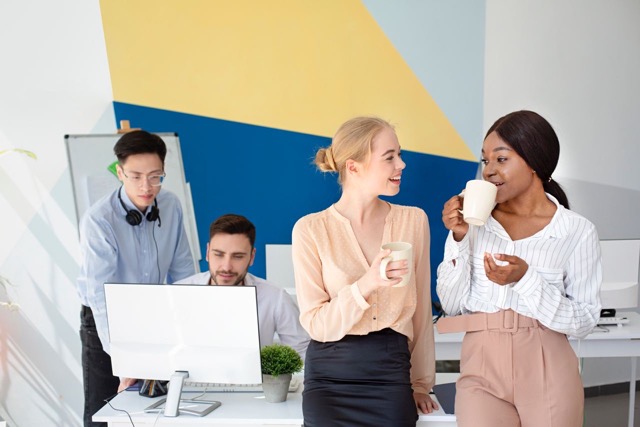 How does it work?
We like to think of ourselves as an "interactive online textbook" with a built-in "certification engine" that can be used in either remote or physical classrooms. The course is delivered through a standard web browser and will work on any desktop, laptop, tablet, or mobile phone with an Internet connection.
The course content and activities are meticulously crafted by TEFL (Teaching English as a Foreign Language) experts. The difficulty level spans from "Pre-intermediate" to "Advanced," aligning with the CEFR (Council of Europe Language Level) scale, ensuring comprehensive language proficiency coverage.
This is technically classified as an ESP (English for Specific Purposes) course, teaching hundreds of common workplace vocabulary terms and phrases.
What materials are included?
Certification Included!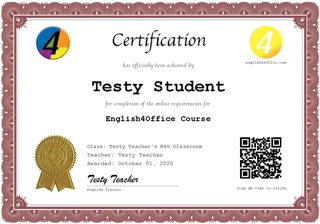 Students who complete the course with a passing grade will earn a digital certificate they can show to potential employers as evidence of their English job skills.
Customisation and co-branding of the certificate is now available for our Pro+ users. Please visit our shop for more details!
SSLC Partners with English4Office
Completed the entire course but still have questions? Contact us to level up your skills. Book one-to-one sessions for speaking practice with a qualified teacher. Office English is the theme, but you choose the focus of the class.
Get started with a FREE account: